I was born and raised in Dallas, TX. My wife, Tandy, is from Pocatello, ID and we have five children. We love spending time together camping, backpacking and playing games. All of our children seem to have inherited our love for creativity and the outdoors, which has made for a very fun, busy and mess-filled life! After completing a degree in business management at Brigham Young University in Utah, I graduated with distinction from the University of Minnesota School of Dentistry. We are excited to be making a home here in Virginia!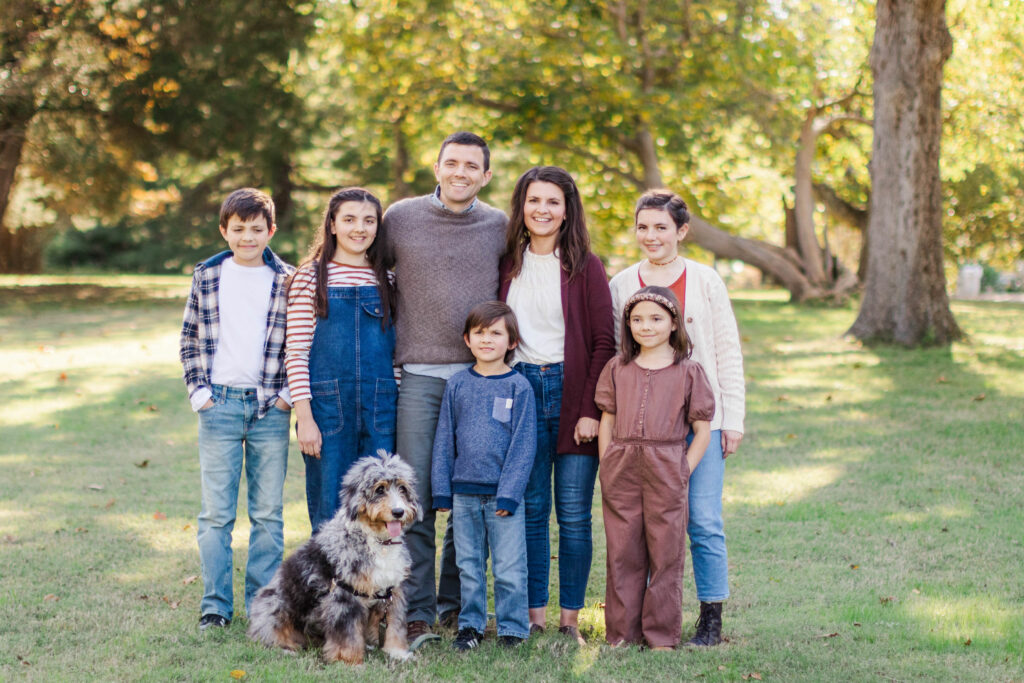 Reviews from our happy patients
Creating vibrant smiles for healthy lifestyles!
"Dr. Iverson acquired the dental office I had been using for a number of years. They are doing a great job! Just had my first filling replacement in a while due to development of a crack in it – they spelled out my options, took precautions in case the crack led to the need for a crown, and replaced the large filling quickly (about 45 minutes from arrival to departure) and without needing a crown! Chomp. chomp – ready to use!"
"I was a bit worried when doctors Morgan & Booker left; I'd been seeing them since 1986! But I needn't have been. Dr. Iverson is a perfect replacement. I've had excellent treatment. The staff is very professional and I still get treated like family."
"We had the BEST experience at Iverson dental! Dr. Iverson was so patient and gentle on my 6 year old that had a cleaning/fillings done. He didn't cry at all. Courtney is the BEST assistant I've ever had in my dental experience. I also had dental work done that I had bad past experience with and Dr. Iverson made my tooth look soooo much better. I love it!!!! Wouldn't go anywhere else and I drive from Toano to go see Dr. Iverson and Courtney! Thank y'all so much!"
Given to local charities since November 2018
We strive for generosity in all we do and say. We're a team that looks for opportunities to be part of and strengthen our community. As we have listened to all the good our patients are doing every day, we decided we want to help support them and our community. Each month, one of our team members identifies a local service opportunity they are passionate about and gets to make a donation on behalf of our whole team. These have included Bon Securs Kids in Grief Program, Angel Tree Foundation, York County Public Schools, US Coast Guard, and Care Net. We look forward to continued opportunities to engage with this great community.
Let's Book Your Appointment Today!
Tuesday
7:00 AM - 4:00 PM
Wednesday
8:00 AM - 5:00 PM
Thursday
8:00 AM - 5:00 PM